LEADING THE EVOLUTION OF THE TENDERLOIN INTO A VIBRANT COMMUNITY FOR ALL.
The Tenderloin, a neighborhood of incomparable character and limitless potential. The Tenderloin Community Benefit District is committed to actualizing a vision for a healthy, sustainable neighborhood for ALL.
Our Clean Team service partners work seven days a week, focused on keeping the Tenderloin neighborhood clean.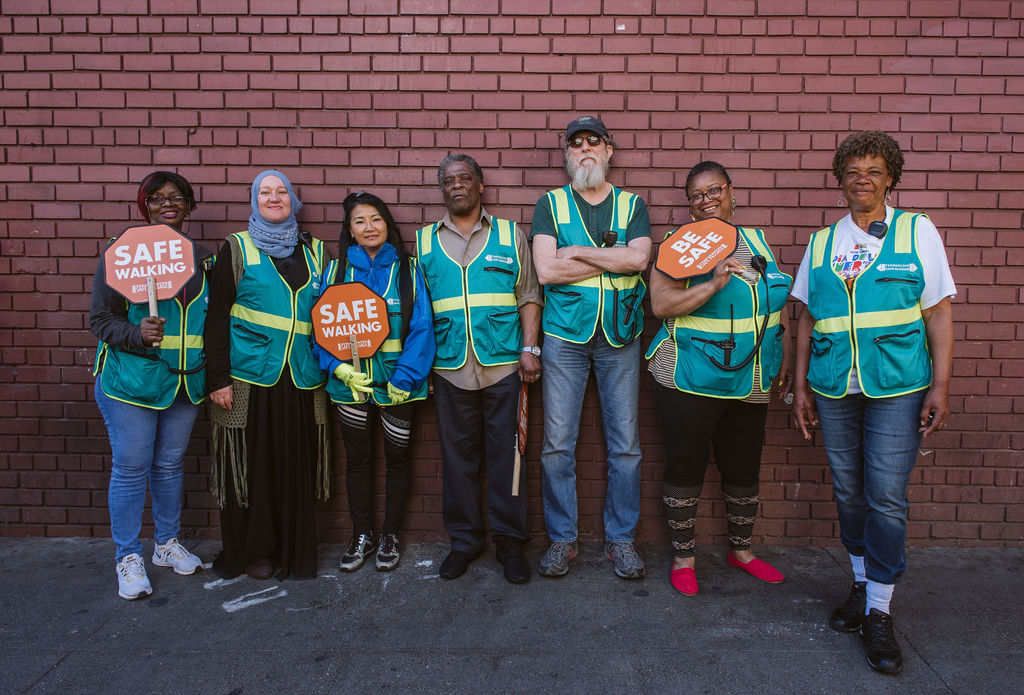 Safe Passage works to build a culture of safety, helping people feel safe and be safe through Education, Involvement, and Visibility.
Comprised of artists, workers, learners, leaders, and heroes, the Tenderloin is a place where we celebrate diversity & look to cultivate community through events, projects, and spaces.
Meet the Staff and volunteer Board members who make our work possible. In the end, our work is about the PEOPLE. Interested in getting involved? Find out about our committees and opportunities.
AROUND HERE...
WE TEND TO KNOW OUR NEIGHBORS
Stay in the loop on our work at the TLCBD, as well as Tenderloin happenings, and noteworthy moments through Tenderloin Talk, our twice-monthly newsletter.